COMMENCAL ABSOLUT CROMO 2008 FRAME JUMP DIRT 26" WHEEL TRUVATIV
Take a look at this fantastic COMMENCAL ABSOLUT CROMO HARDTAIL JUMP 2008 FRAME.   Finished in WHITE, and suitable for 26" wheels, this frame comes with TRUVATIV RUKTION 4 BOLT CRANK & BASHGUARD, with 175mm arms, HOWITZER BB, SPECIALITES CHINOOK 32-104 9 SPEED CHAINRING.  Rear BRAKE ADAPTOR, and STRAIGHT THROUGH AXLE ADAPTORS, for single speed set-up.
This Frame has hardly been used, and as such, remains in excellent condition, as do the included components.  There is ONE chip near the crank area, and some VERY LIGHT marks here and there.  The crank has some light footrub on the arms, BB running super-smooth, and the chainring almost like new.  
This is in fantastic condition for a Jump Frame, with quality components, grab an amazing bargain.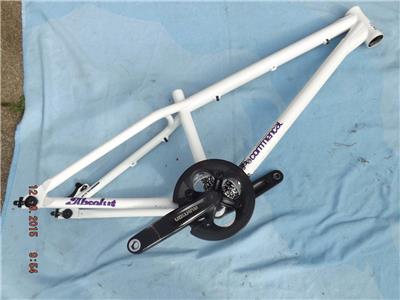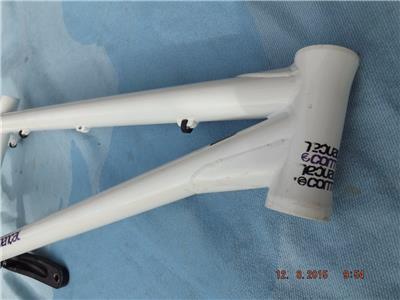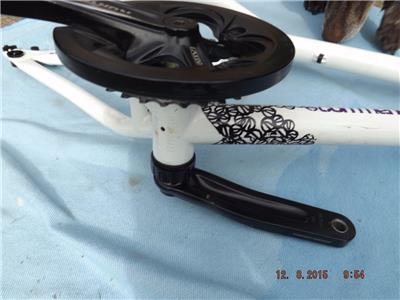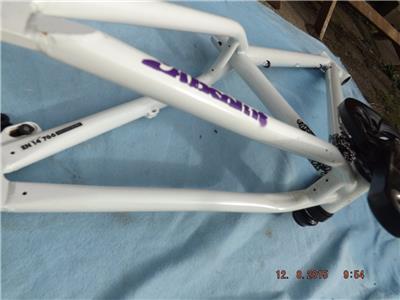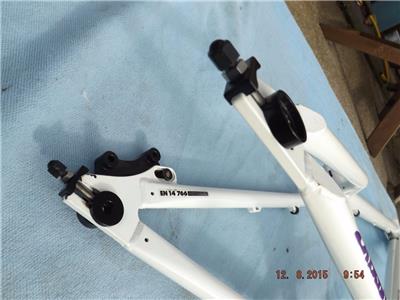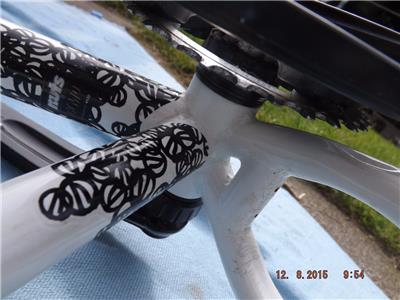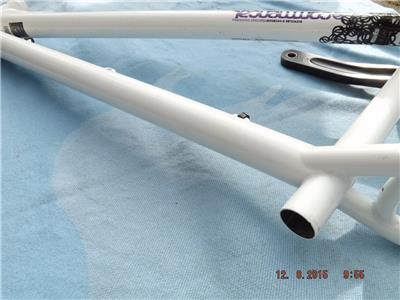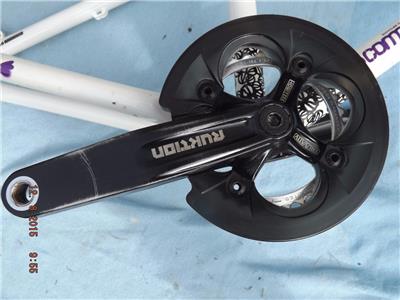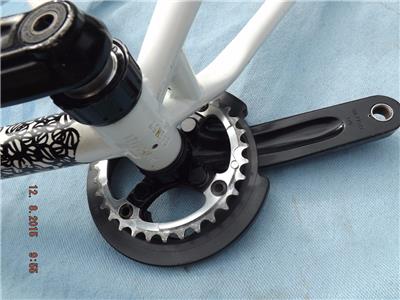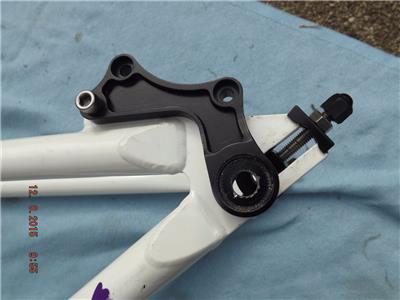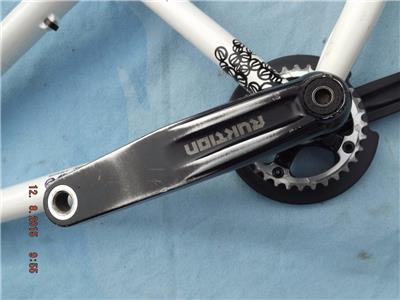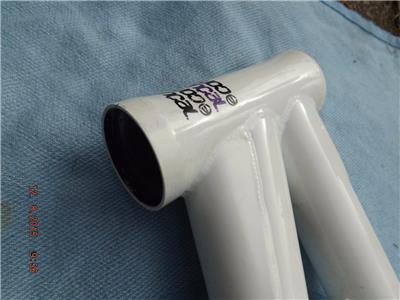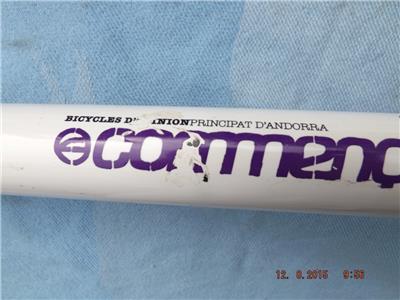 //